Chiropractor Robert DeMoss D.C.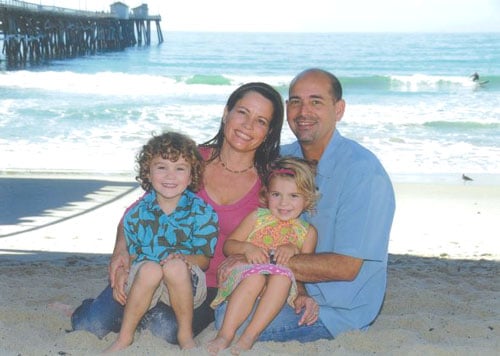 Graduate of Los Angeles College of Chiropractic (1995)
Hello and thank you for visiting my website. I'd like to introduce myself and my practice to you.
I've been practicing in Orange County since 1995 and have been the proud owner of San Clemente Chiropractic for the past ten years. I live in San Clemente with my wife and two children and we love the small town feel here. Because I come from a large surrounding family of chiropractors (seven in all) we feel our office has a down to earth vibe. We provide natural health care for the whole family. The care you receive is no different than the care I give to my own family. We always design a program of care to fit your unique health and wellness concerns.
After graduating from Los Angeles Chiropractic College I worked with my cousins Dr. Bill & Dr. Joe DeMoss in their Newport Beach office (www.demosschiropractic.com). That was a great experience working with highly trained and successful chiropractors. I moved to San Clemente when I realized that this area needed a wellness orientated practice focusing on individuals and their families.
Here at San Clemente Chiropractic we pride ourselves in offering a unique form of all natural chiropractic care to south Orange County. We provide corrective care where there is a beginning and an end, and we work to educate you to live healthier lives and not be so reliant on doctors especially with regards to your own wellness. We are a family run health center where the patient and their families always come first.
We look forward to becoming part of your wellness team!
Yours in health,
Dr. Robert DeMoss D.C.
OFFICE HOURS
---
Monday
9:00am - 7:00pm
---
Tuesday
9:00am - 7:00pm
---
Wednesday
9:00am - 7:00pm
---
Thursday
9:00am - 7:00pm
---
Friday
9:00am - 7:00pm
---
Saturday
9:00am - 7:00pm